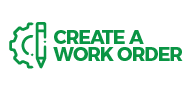 Post your project. Describe what you need, and we'll instantly connect you with perfect matches.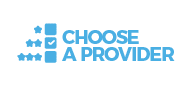 Check provider portfolios, work histories and feedback in one convenient place. Work with your favorite providers.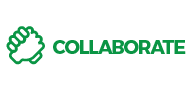 Work effortlessly. Meet and collaborate with your team using online communication and productivity tools. Follow your project's progress using real-time reporting and tracking.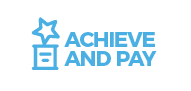 We help you streamline finances – from tracking freelancers' time to paying them securely. And our Payment Protection assures that you only pay for work you approve.
We can supply a knowledgeable tech (Provider) to come out to your business and help you with any IT-Related issue you may be having. Whether you need a tech to install a new computer or fix a printer – we can help.
See the extensive list of Technical Services our Providers can help with.
Our online platform is easy to use. Create Your Free Account Today. No Payment Needed.
You Set the Price You Are Willing To Pay 
Techs Apply For The Work Order
You Select The Best Candidate Based On Qualifications and Price
They Accept The Work Order At The Agreed Upon Price
You Set the Date and Time for the Tech to go to your place of business
You communicate with the Tech directly via our online app, email and/or text messaging
Manage the work order from start to finish inside our online app
Open An Unlimited Number of Work Orders…
Always Free To Open An Account…
Personal Help Desk For Businesses
Your business doesn't have an IT department or Help Desk? No problem, USTECHLAND provides a comprehensive value proposition for businesses that is worth considering. Business IT Solutions can be costly. Hiring individuals that can provide technical services may not always be feasible for your company's bottom line. USTECHLAND provides small business IT solutions without charging any fees. With a large marketplace for business IT solutions and technical services, USTECHLAND takes pride in offering the best small business IT solutions that cannot be matched.
No job is too little or too big for your business. An IT professional is ready for your call. USTECHLAND takes great pride in screening each vendor and professional before being allowed on the platform. You're guaranteed maximum support through a seasoned expert.
You set the price, and your rules. USTECHLAND is free to use and you can set the prices that are within your scope of payment. With a large pool of professionals ready to assist, you are likely to land the support you need with your price in mind. This is reassurance you cannot find anywhere else.
The ultimate help desk is within your reach. With 24/7 customer service available to you and your business, you can easily receive support from USTECHLAND on any outstanding issues that rarely but may appear when using the platform. Customer service representatives have been expertly trained to support you with all your needs when using the platform.
Level up your business. Save thousands by outsourcing your help desk through the USTECHLAND platform today.